Mindfulness Practices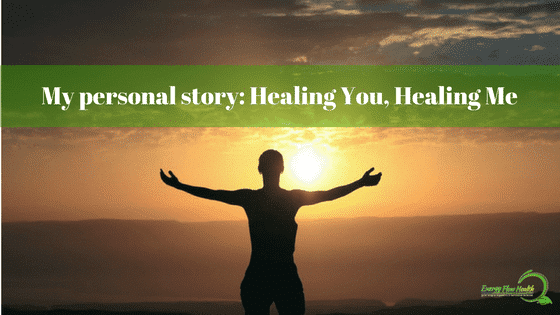 My personal story: Healing You, Healing Me
February has been an unusual month for me.  I've had to take off a couple weeks for family matters, that I'd be open to share if you ask but I'll keep it open ended for this blog.  I had neve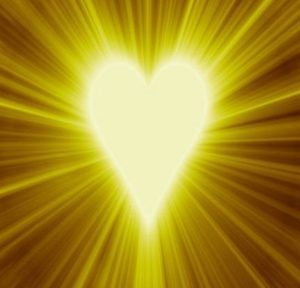 r had a "family emergency" before thankfully, so it was not something I did casually or felt easy about.
I want to say here, that all my patients were incredible! They were all SO understanding and caring.  I absolutely love what I do and I feel I really received during this time.  You know?
This week I resumed my normal schedule, which felt good.  Right.  In giving we receive.  Love. Strength. Understanding. Healing.
Read more about what I do and my Services here.
So, I just want to say, that if you feel you are struggling physically or emotionally or mentally, to reach out, ask for help, and take comfort knowing that what goes around comes around, and your receiving today, will be someone else's receiving tomorrow.
And the ability to be vulnerable is not a minus but a normal human experience.
So know that I'm here if you need me, not because I need you, but because it feeds my soul.
If you want to know more about the benefits of acupuncture, read here and share your thoughts with me in the social media or contact me directly.

Autumn – a time to turn inward and accept the Power of Change
Perhaps your inbox is bombarded with tips for the season – pumpkin-themed recipes, back to school tips, Halloween happenings.  I know many of us love this time of year.  Yet for some it forbodes an impending doom – summer is gone and winter will be upon us with all its frigid cold and dangerous icy patches!
Finding Meaning in the Season
Let's take a breath and consider what this time of year has meant over the millennia for many cultures that experience the four seasons and confer its symbology into their philosophies.  Fall is a time when the energy we spent outwardly growing and producing fruits all summer is mostly spent and then that energy converges inward to prepare for winter's hibernation and storage of energy until life's rebirth in spring.
In health terms, if we choose to live in tune with the seasons, our physical and mental energies turn inward also.  It's the perfect time for reflection, and warming our hearts and spirits with gentle activity and meditation.  I like to take this time of year to revisit my purpose and values.
Over the summer, I was busy enjoying outdoor activity, engaging with friends, and allowing a bit more freedom into my schedule.  Now, I want to hunker down and get back to the core of why I'm on this planet.  Here are some suggestions to help you take advantage of the inward turning of life's energy so that your roots may be well mulched to endure the long and cold winter months.
 
My Tips for Harnessing the Power of Change
Journaling – not your thing? Never done it before? Need enticing? Start with a beautiful book in which to write your deepest thoughts and dreams! I love Paperblanks.  I've gone through many of these over the years and delight in getting a unique new design each time.
Mindfulness for the Beginner – ok, I'm no one to talk about having a devoted meditation practice, but over the years I've learned there are so many ways to incorporate mindfulness without sitting on a cushion or chair 30 minutes twice a day as experts such as Deepak Chopra recommend (although I do believe this is an admirable and worthy practice).  The important point of meditation is to give that monkey mind we all have a break and focus on being in the present moment, so try one of these methods that fit into your life if sitting still is not appealing.
Take in Nature – this can be as simple as walking around the block and collecting fallen leaves, or visiting a nearby stream and listening to it gurgle, or laying outside and looking up at the infinite sky for a few minutes.  Again, this is all the same as #2, which we really all need as much of as we can get.
 Weightless floating – a friend recently visited the local Float Club and commented on how she was able to release control and tension more and more and more during her hour session.  This can be useful for the very type A person who is constantly in action and has trouble turning off. Here's a link to a local place to try.
Let go of that which no longer serves you –  This takes courage and willingness to look at yourself from the inside, and identify what you have accumulated so far this year that is not for your highest good.  You can consider consulting a therapist or a good friend to help you identify old patterns that you are ready or in need of releasing. Some people like to write these things down on paper and burn them in a fire.
Acupuncture – many of my patients say that acupuncture helps them shift energetically so that the previous 5 tips are accessible and useful.  Acupuncture works by releasing energetic blockages within our bodies thus restoring homeostasis when the natural flow of energy is reestablished. Breath comes easier, patience is more attainable, and stress is more manageable. Here is more information about Acupuncture on my site and in Wikipedia.
What do you usually do and think when energy shifts and we are facing the the power of change? Please, share in the social media with me or contact me personally!

I hope this article has been helpful for anyone who could use a shift or who was just curious about how to best utilize the change of season!
Do you ever wish you could have a Do-Over for your day – hit stop, rewind, and start over?  Maybe you were critical or grouchy or said something mean to someone or are just overdue for an acupuncture treatment!  What will you do differently tomorrow to set your self straight from the start? By starting your day mindfully, you give yourself an opportunity to set an intention of what you want to fulfill and how you want to behave.
What is the first thing you do when you wake up in the morning?
Here are some suggestions that don't take more than a few extra minutes to either change up your routine or create one anew.
First, do nothing.  Then, just bring your awareness to your breath.  Is it shallow, slow, warm? Deep, rapid, cool? Next, stretch in bed.  Total time: 1 minute.
Brush  your teeth.  Remove the toxins that have accumulated in your mouth overnight, and drink some water to rehydrate.  Total time: hey, no extra time, you already brush your teeth every morning (I hope)!
Step outside.   If this is not practical, then look out a window at something natural like a tree.  Take a few deep breaths of the fresh air and stretch: some examples of stretches are arms skyward, side bends, side lunges, forward fold to reach toward your toes. Total time: 1-2 minutes.
Horizontal stretch- lay on the floor and either stretch long with your arms overhead or do a twist with legs to one side and arms to the opposite side.
Sit, on your bed, a chair, or a pillow or cushion, and just breathe and relax.  Start with formality by focusing on the breath, and noticing thoughts, labeling them as "thoughts or "thinking", and coming back to the breath.  Then when you are ready, set your intention for today.  It can be to treat others with respect and compassion, to work toward my highest good, to see beauty in all things, to be open to the wisdom of the universe, etc. Then end formally by returning to an awareness of the breath.  Total time: 5 minutes or more as you have allowance for.
If this seems too time consuming, then just choose 2 or 3, and set aside 5 minutes.  You can use a gentle sounding alarm on your phone if it's not too far from where you sleep (I do not advocate keeping a phone in the bedroom however).  Or if you have a watch with an alarm feature.  After a while you may get a rhythm of knowing how much time you can spend and then do away with an actual alarm.
I'd love to hear about your morning routine and if you implement any of these tips, how they work for you!