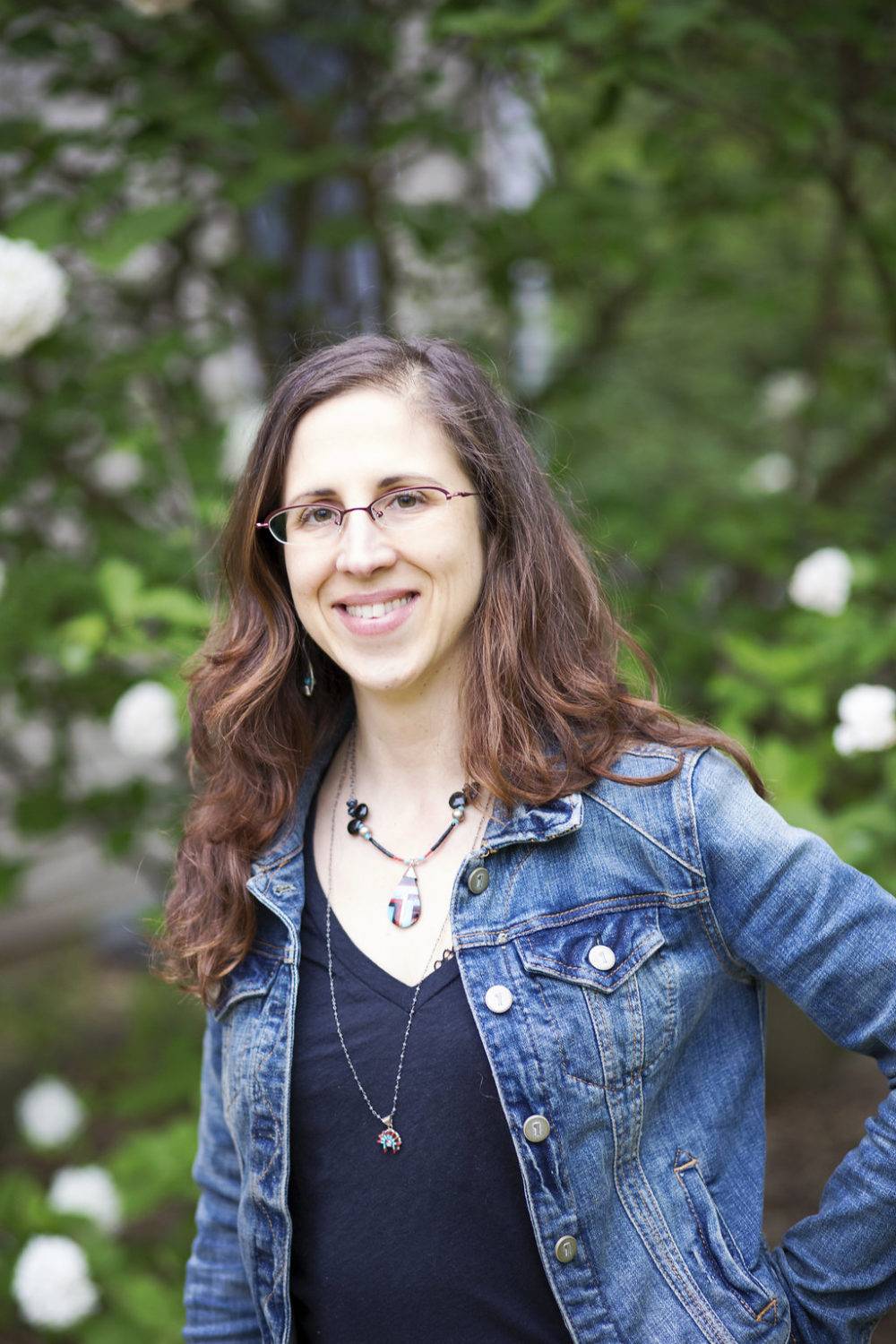 Amy graduated from Northern Illinois University with a Bachelors in Biological Sciences, and then received her Masters in Oriental Medicine in 2004 from Midwest College of Oriental Medicine in Chicago. Amy is NCCAOM Board Certified in Acupuncture (DiplAc) and Chinese Herbology (DiplCH).
While she enjoys treating a variety of conditions including pain, Amy specializes in  digestive disorders and women's health issues including fertility, menstrual, pregnancy, and menopausal symptoms and conditions.
Amy incorporates several styles of acupuncture in her practice depending on an individual's needs and the condition, including Dr. Tan's Balance Method, Master Tung Style, Sa'am, and Applied Channel Theory.
Her passion for herbal medicine goes back to her days as an undergrad when she studied botany, mycology, and ethnobotany.   "I've always been interested in how people have used plants throughout history. To me, prescribing roots, leaves, twigs, and berries to relieve symptoms and resolve disease on a deeper level than acupuncture alone is very rewarding," Amy explains.
Several factors make Amy unique among practitioners in the area.   She continually seeks to broaden her knowledge and thus her ability to meet the complex needs of her patients by always learning and studying. Beyond acupuncture and individualized custom herbal prescriptions, Amy is certified in Neuro Emotional Technique, a wonderful modality to help uncover and resolve the stress and emotional roots of both physical and mental-emotional issues. She recognizes the need for the whole person to be seen and heard as they journey through healing.
Amy's compassion and warmth are the cornerstones of her practice.  "I really want to meet you where you are at and to give you the tools and support that allow you to raise your health to the next level, whatever that may be for you," she affirms.
She truly wants better for her patients: "I empower my patients to listen to their bodies and honor themselves. Pain is a sign that the body is in distress and Chinese Medicine offers a unique, proven, and time-tested system for diagnosing and treating disease non-invasively with a high level of safety and virtually no side effects."
When not seeing patients, formulating herbal prescriptions, or studying,  Amy is busy with her two boys, spending time with friends, getting out into nature, and practicing yoga.