Acupuncture in Naperville, Illinois
Acupuncture and Herbs Just for You
Amy Rieselman, LAc., MSOM, DiplAc, DiplCH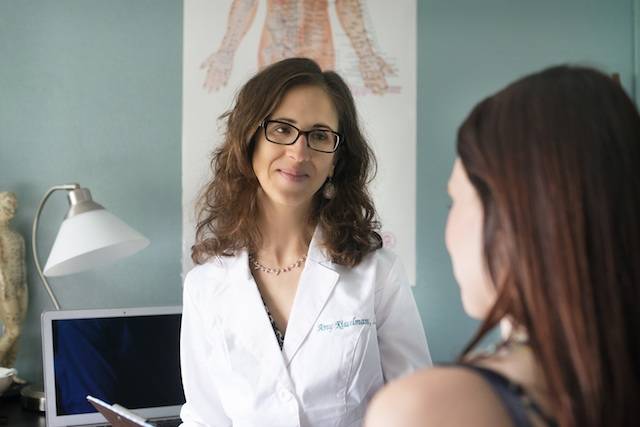 Do you lack energy to do what you really want to do each day?  Is your digestion troublesome? Are you looking for a new solution to old problems?–>
If the answer to any of these questions is yes, you are at the right place. I'm Amy Rieselman, a Licensed Acupuncturist servicing the greater Lisle Naperville IL area. I have been helping people reach their goals for over the past decade using the power of acupuncture. I'm here to show you how you can regain your health and to guide you along the way.
Please watch my story about why I became an acupuncturist.
---
We all want more vitality, but overcoming health issues is daunting on our own.  We all deserve to have support and guidance toward greater health. You don't have to do it on your own, and you don't have to keep struggling and trying this and that not knowing what will really work.  I will guide you using my power triad system of diagnosis and treatment: first, the ancient wisdom of Chinese Medicine, a system that's been used for thousands of years because it works; second, cutting edge scientific research that is applied in the field of Functional Medicine is an interest of mine so I'm able to incorporate my knowledge into my treatment approach, and third, I offer practical ways to make your lifestyle work for you with attainable changes.
What is holding you back?  How high up on the priority list is your health?  What would be different in your life if you didn't have pain or fatigue?  These are the important questions to ask yourself before taking action to seek health support.
I passionately dedicate myself to my patients so they can achieve the quality of life they dream of.  So what are you waiting for?
Conditions I routinely and successfully address with Acupuncture and Oriental Medicine include IBS, IBD (inflammatory bowel diseases), painful periods AKA dysmenorrhea, hormonal imbalance, hot flashes, heavy periods, irregular periods, mood swings, PMS, infertility, anxiety, depression, back pain, neck pain, knee pain, fatigue, and insomnia.
We welcome patients from the entire Lisle-Naperville area including Downers Grove, Glen Ellyn, Wheaton, Woodridge, and Bolingbrook.
Call today and begin your healing:  630-335-1069.
---