The clinic is open for in-person appointments on Mondays, Wednesdays and Fridays.  We continue with sanitizing often and especially between patients. Masks are required when in public spaces per IL law. 
We continue to offer telehealth appointments via Zoom if that is more comfortable for you, Monday through Friday. I am committed to being here for you during this time and look forward to guiding you on your journey to health.
Energy Flow Health - Women's Health Clinic

Amy Rieselman Chinese Medicine Acupuncture Herbs Naperville IL
Acupuncture, Herbal Therapy, Chinese Medicine
Welcome to Energy Flow Health!
Do you lack energy to do what you really want to do each day?  Is your digestion troublesome? Do you just not feel like yourself, and not sure what to do? 
If this sounds like you then you're in the right place!
Natural Health Care for Women
We specialize in patient-centered health care for women and their families with Acupuncture and Herbal Therapy.  We listen to you, and partner with you to achieve long lasting changes.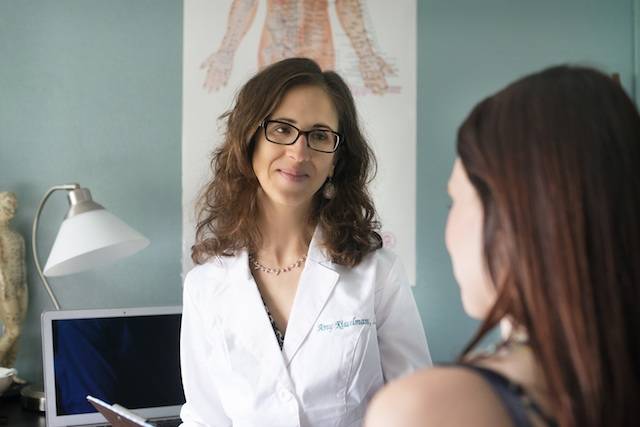 Energy Flow Health's Mission
"We all want more vitality, but overcoming health issues is daunting on our own.  I want you to know that you don't have to keep struggling, trying this and that, not knowing what will really work.  I am here to support you and to guide you toward your greater health.  More energy, less pain, clear thinking, and to restore your ability to really feel joy.  To be more of who you really are each day.  That is my goal.  To polish that window to your heart so your light can shine bright for the world!"
                                                              –Amy
Come experience natural care for:
Amy Rieselman will guide you in applying the ancient wisdom of Chinese Medicine, a system that's been used for thousands of years because it works.  
After a thorough intake, including Chinese tongue, abdominal, and pulse analysis, a combination of therapies will be chosen to achieve optimal results.  In addition to acupuncture this may include one or more of the other Chinese Medicinal therapies such as herbs, massage, cupping, dietary recommendations, and moxibustion.  
Having a science background and training in functional medicine, Amy also enjoys reviewing patients' lab testing and supplements for additional opportunities to optimize care.  It's important to make your lifestyle work for you with practical and attainable changes.
What would be different in your life if you didn't have fatigue, pain, poor sleep, and digestive issues?
Amy passionately dedicates herself to her patients so they can achieve the quality of life they dream of.  So what are you waiting for?
Here at Energy Flow Health, we routinely and successfully treat IBS, IBD (inflammatory bowel diseases), painful periods AKA dysmenorrhea, PCOS, endometriosis, heavy periods, irregular periods, mood swings, PMS, infertility, anxiety, hot flashes, depression, back pain, neck pain, knee pain, fatigue, and insomnia.
Amy welcomes patients from the greater Naperville area including Lisle, Downers Grove, Glen Ellyn, Wheaton, Woodridge, Bolingbrook, and Plainfield.
Call today and begin your healing:  630-335-1069 .
Amy Rieselman, Licensed Acupuncturist | Energy Flow Health
24W500 Maple Ave Suite 203D
Naperville, IL 60565
630-335-1069