Traditional Chinese Medicine
Let's dive right in to what it takes to get results from acupuncture.  How many treatments, how frequently, and why.
Acupuncture Therapy
Acupuncture is a therapy.  This means that each treatment builds on the next.  We can compare this to taking a medication.  Lots of people are familiar with how that works.  You get diagnosed, and then you get prescribe a dose based on your condition.  How long have you had it, how severe, how many complications are there, etc.
Like taking a medication, acupuncture does require consistency.  Your job is showing up for your appointments, and relaxing during treatment.   
Because acupuncture is based on Wholism, the whole person and the whole person's life and habits are taken into account.  Your practitioner may assign homework for between visits or suggest lifestyle tweaks.
So besides keeping your appointments, another part of your job may be making small manageable changes at your own pace to help align your daily life toward your health goals.
Now back to the original question.  How many treatments will you need? This will vary based on the same factors for determining a medication dose.  Each acupuncture treatment is "1 dose".  Based on the practitioner's assessment of the severity and chronicity of your problem, and your goals, she will determine how often to come in and for how long.
Acute Problems
Acute problems are those that have been lingering for less than 3 months, in general.  So if your back pain just started last week, get in and get it treated right away, and you may be fixed in one treatment.  However, if the reason for this back pain is for example uterine fibroids, or a prolapse, or diabetes, or other chronic and complicated issue, then the back pain may not be totally fixed quickly.  We will likely want to address the underlying issue.  
Chronic Problems
More often, I see a lot of chronic complaints.  Chronic means it's been going on for more than 3 months.  For example, you've had sinus congestion or painful periods or no periods for 5 years.  Or 10 years.  Or…. well you get it.  People often don't seek treatment but instead just "deal with it".  The longer the body-mind is "talking" to you with symptoms, and the longer the communication goes ignored, the more problems can compound and wear on your energy reserves.  Symptoms need attention to prevent worsening over time. 
The Treatment Plan
Most acute problems we estimate will take around 6 acupuncture treatments.  Because chronic problems vary so much, and are often so complex and intertwined, we estimate about 10-12 treatments, in general, for some significant results, meaning some things are staying improved between treatments.   The nice thing is there will be gradual improvements along the way as the treatment plan progresses.   I am perpetually amazed at what this medicine can do. 
Once improvements are sustaining longer periods between treatments, and you are feeling pretty good, then we begin a maintenance program, where you come in for "meridian tune-ups" once every 4-8 weeks.  This keeps the engine humming along and prevents relapse.  
The Whole Model – The Foundation
Acupuncture is part of the system of medicine called Chinese Medicine (CM) or Traditional East Asian Medicine (TEAM).  This is a TOTALLY different approach than Conventional AKA Western AKA Allopathic Medicine.  It's hard to look at acupuncture through the lens of modern medicine and totally understand it.  The basic principles are very different.
TEAM practitioners are interested in treating the whole person.  What is her spirit like? What is her sleep like? Does she have normal elimination and excretion? How can we facilitate her natural healing abilities in order to improve her quality of life ?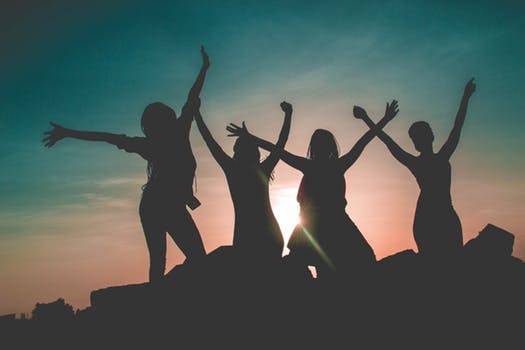 Quality of Life
Bottom line, what do we all want when we make the call or search on Google to find a practitioner of some sort? We want to improve our quality of life.  If you can get pregnant, if you can not miss school or work every month, if you can sleep through the night, if you can go for long walks, whatever your goal, what are you willing to pay? Where in your priorities does it fall? Can you visualize what future you want, and start actualizing it now because the future begins in this very moment?  This is called a personal investment.  And it's up to you to decide what you want, and how you want to get it.
Investment
When someone asks what acupuncture costs, or says they can't afford to keep coming, I totally understand.  I grew up very modestly, and my family never seemed to have enough funds.  But like education, health is an investment in the future You.  Acupuncture and Chinese Medicine is a way to improve your quality of life on every level.  By addressing root imbalances, your branches will grow stronger and those branches will bear more fruit – aka servicing others, creativity, or whatever else you are here to do.
if you made it this far…
Thanks for reading, and I hope you got some insight from it.  At the very least maybe you know if this is a route you want to go down.  And please call me for a no obligations chat if you have any questions at 630-335-1069 (textable).
Because Chinese Medicine developed approximately 2,000 or so years ago, it is a completely different yet complete system of medicine.  Imagine what life was like then.  People were completely dependent on the land around them, and very in touch with the stars, the sun, the moon, and the Earth.  Everything was studied and principles of nature were deduced, and then applied to their lives for their benefit.  When to plant what crop where, where to build a house, when to harvest which crop, and what plants can heal what malady.
To understand Chinese Medicine, one should consider the concept of the human as a microcosm of the macrocosm.  All the laws that govern the natural world apply to us too. 
I won't go into detail because it takes a full course of study to grasp – I could refer you to some books if you want to learn more about chinese medical theories.  But I do want you to understand that by approaching the human organism in this way, you are viewed as a Whole person.  No part is separate, and everything is interconnected.  What happens to your left foot can affect your right hand, what you think can affect your digestion.  Your experiences are stored as memories in your subconscious which can interact with and disrupt or enhance your physiology.
In other words, mind-body-spirit are one.  This is sometimes called Wholism.  It is not woo woo or foo foo.  This is the original medicine.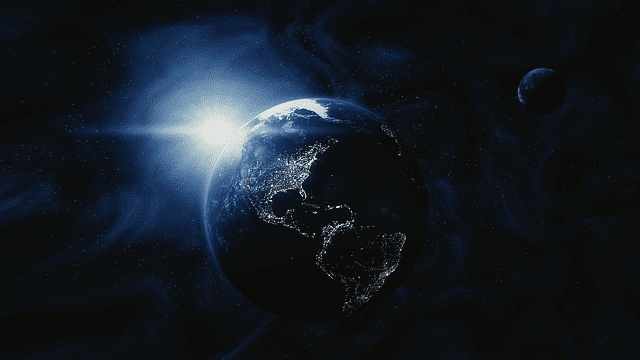 You've experienced the failures of conventional medicine or you wouldn't be reading this. You've been frustrated by the one size fits all approaches, and the negative side effects overshadowing the thing you took the pill for in the first place.  Or you know there's got to be a different way.
Luckily for us Americans, a bunch of brilliant scholars and physicians of this medicine translated the important teachings passed down through the centuries and learned this medicine the traditional way – from teacher to student, master to future master. 
In this way, there's a bridge from the old knowledge of how everything in nature (which includes us!) works and how to use our natural resources and our innate healing abilities to live more purposeful, fruitful, abundant lives. 
Tap in to this wisdom – learn about and trust your own power. You are whole and complete.    
I love turning nouns into verbs!  So ya, in my world, I cup people. It's fun for me and my patients love it too!!
What is cupping?
Cupping is the application of suction cups to any area of the body on the skin.  The cups may be glass with suction created by fire inserted into cup then quickly placed on the body.  I use plastic cups and use a handheld device to remove air from inside the cups.  Oil is mostly used on the skin and the oil may contain herbs or camphor.
There's two ways to cup – leave them in one place or slide them around,  pulling  up the tissue with the suction like an inverse massage.  Instead of pressing into muscles, the muscles are gently pulled up, and the amount of suction can be adjusted to comfort.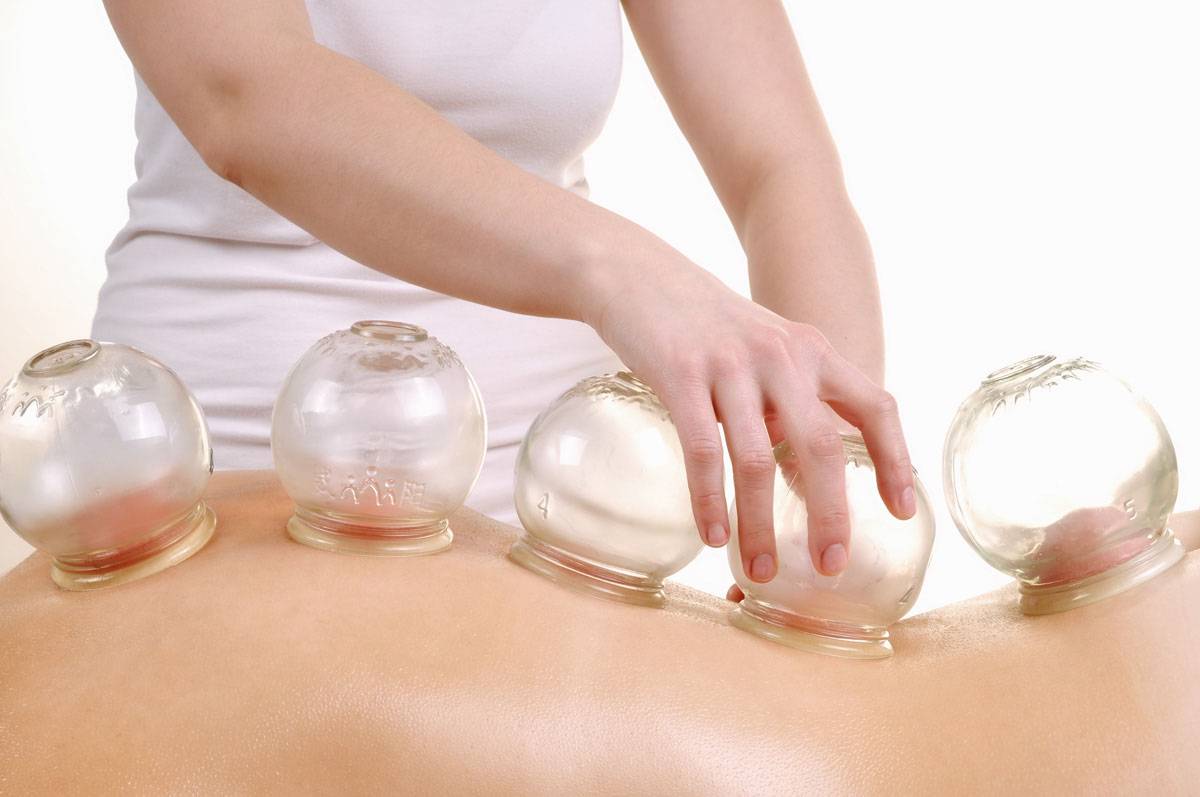 What does Cupping Do?
Cupping is a deep tissue therapy that breaks up adhesions,  promotes blood and lymph circulation,  and releases tension in the local tissues.  Often joints, muscles, and various connective tissues can accumulate toxins due to tension and lack of circulation.  These toxins contribute to pain and discomfort.  Because cupping releases blockages, this in turn means it promotes qi circulation.   The result is looser tissues allowing waste products to be flushed out and blood and lymph and qi to circulate more freely.
Why Get Cupped?
I will cup patients typically for the following reasons:
relieving pain or tension in the muscles
relieving pain or tension in joints
relieving symptoms of colds
coughs
digestive and metabolic support
general detoxification support
as a diagnostic tool
What Are Side Effects and Contraindications?
I don't cup pregnant women, and I don't cup those who have bleeding or clotting disorders or who are on anticoagulant medications.
Most patients will have marks in the shapes of the circular cups for a few days after the cupping session.   This is normal and discoloration varies from hardly anything to very dark purplish or red marks.
To determine if or when cupping is right for each patient, I create individualized treatment plans.  I can do a quick short amount of cupping with acupuncture after, or we can do a whole cupping session to cover more areas and spend more time with it.
Questions? I would love to hear from you.  Drop me a line.