The Wonders of Skullcap
This blog is inspired by a patient who asked me about Skullcap – the common name for an herb I call Huang Qin, and whose scientific name is Scutellaria. It's one of the most bitter herbs in our Chinese Medicine (CM) pharmacopeia, and it's a very important herb that I prescribe daily as part of a balanced formula.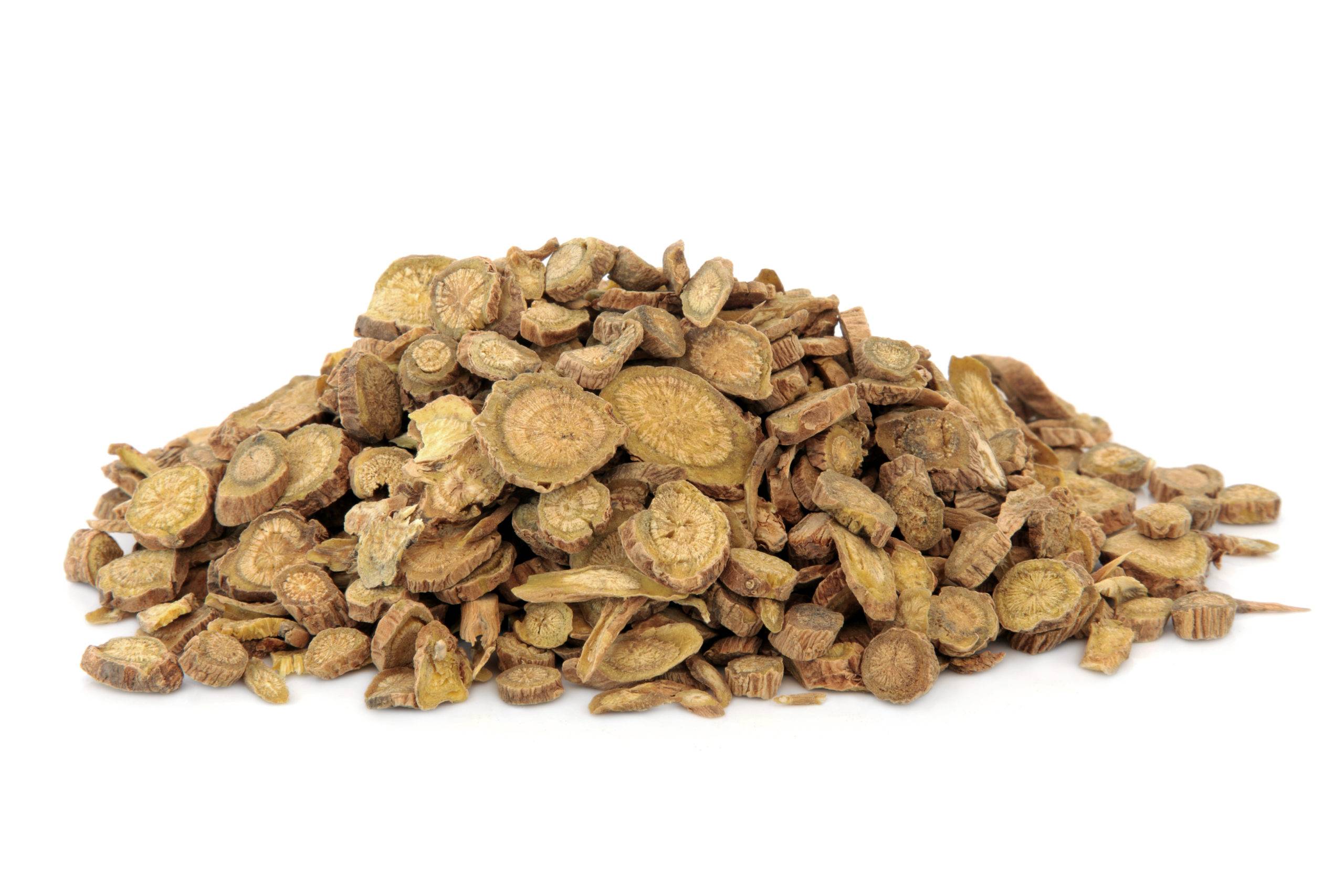 I do want to emphasize that we rarely prescribe a single herb in Chinese herbal medicine.  We mostly prescribe 2-12 herbs combined into a single formula.
Scutellaria baicalensis, the variety of skullcap that we use in CM, comes from China, flowers in the summer, and is a member of the mint family.  This beautiful purple flower is so named because of the cap-like shape of the flowers.  This variety is also called Chinese Skullcap as there is a native American variety, Scutellaria lateriflora, that is also an herb but used differently and not in Chinese Medicine.
As a key component in many herbal formulas, it harmonizes the pivot mechanism in the body – this means it corrects the movement and functions in the body that become out of alignment due to stress, improper diet, or past or current viral and bacterial infections.  It works to allow the body's own immune system to function properly, thus restoring health.
Common indications you need a formula containing Huang Qin include redness in the eyes, headaches, sore throat, neck pain, insomnia, and hot flashes, to name a few.
Again, we don't use this herb in isolation.  And it should be prescribed by a trained herbalist, as should all herbs, to ensure safety and efficacy.
I hope this was a fun look at something I work with and that really helps many of my patients!  Feel free to email me your comments and questions!